Hi, I'm Beth…
I'm a food lover, number cruncher, and meticulous budgeter. I love science and art, and the way they come together when I cook. I love to create, problem solve, and learn new things. Making great food is my passion, my purpose, and my favorite thing to share with others. Want to learn with me?
Quick Info:
Location: Nashville, TN
Age: old enough to remember life before Facebook. Adult life.
Education: B.S. Nutritional Science, Louisiana State University, 2007; B.S. Clinical Laboratory Science, Louisiana State University, 2011
Years Blogging: 13
What did you do before blogging: Microbiologist
Zodiac Sign: Scorpio
Favorite Charity: Feeding America
Savory or Sweet: SAVORY
Pie or Cake: Pie (the pizza kind)
Food Philosophy: Everything in moderation and KEEP IT SIMPLE.
Publications: Budget Bytes: Over 100 Easy, Delicious Recipes to Slash Your Grocery Bill in Half
My Story
I started Budget Bytes in 2009, at a point when I felt like I was losing the battle with adulthood. I had recently graduated from college, my student loans had gone into repayment, but I was working a low wage job and was barely able to make ends meet. I had already cut all discretionary spending from my budget, so the only place left to cut was food. Frustrated and unwilling to eat ramen noodles every day, I started tracking every penny that I spent on food to see if there were any small corners that could be cut. And that's when everything changed.
The simple act of tracking my food costs was transformative. With all the data in front of me I was able to see where my money was being wasted and where I was was getting the most value. I began planning my meals and grocery lists around the budget savers and avoiding the budget sinkers. I started experimenting with new recipes, discovering new foods, and finding new ways to keep my stomach satisfied while still spending less. And that's when Budget Bytes was born.
I didn't think anyone would ever see the blog, but it was a fun project and a great way to document my recipes and progress. What I didn't know at the time was how many other people were dealing with the same budget issues, and how many more people needed to learn basic cooking skills. When the enormity of these two things hit me, Budget Bytes stopped being just a hobby and became my mission.
Budget Bytes has been going strong for almost ten years and has never stopped growing! Since starting the blog, I've gone back to school for a second degree, published a cookbook, developed a Budget Bytes mobile app, and expanded the Budget Bytes website and team. I never could have imagined that life could be this amazing. Every day I'm overwhelmed with gratitude for having the opportunity to use my creativity in a way that makes a positive impact on the lives of others. I am the luckiest woman alive.
Contributing Writer: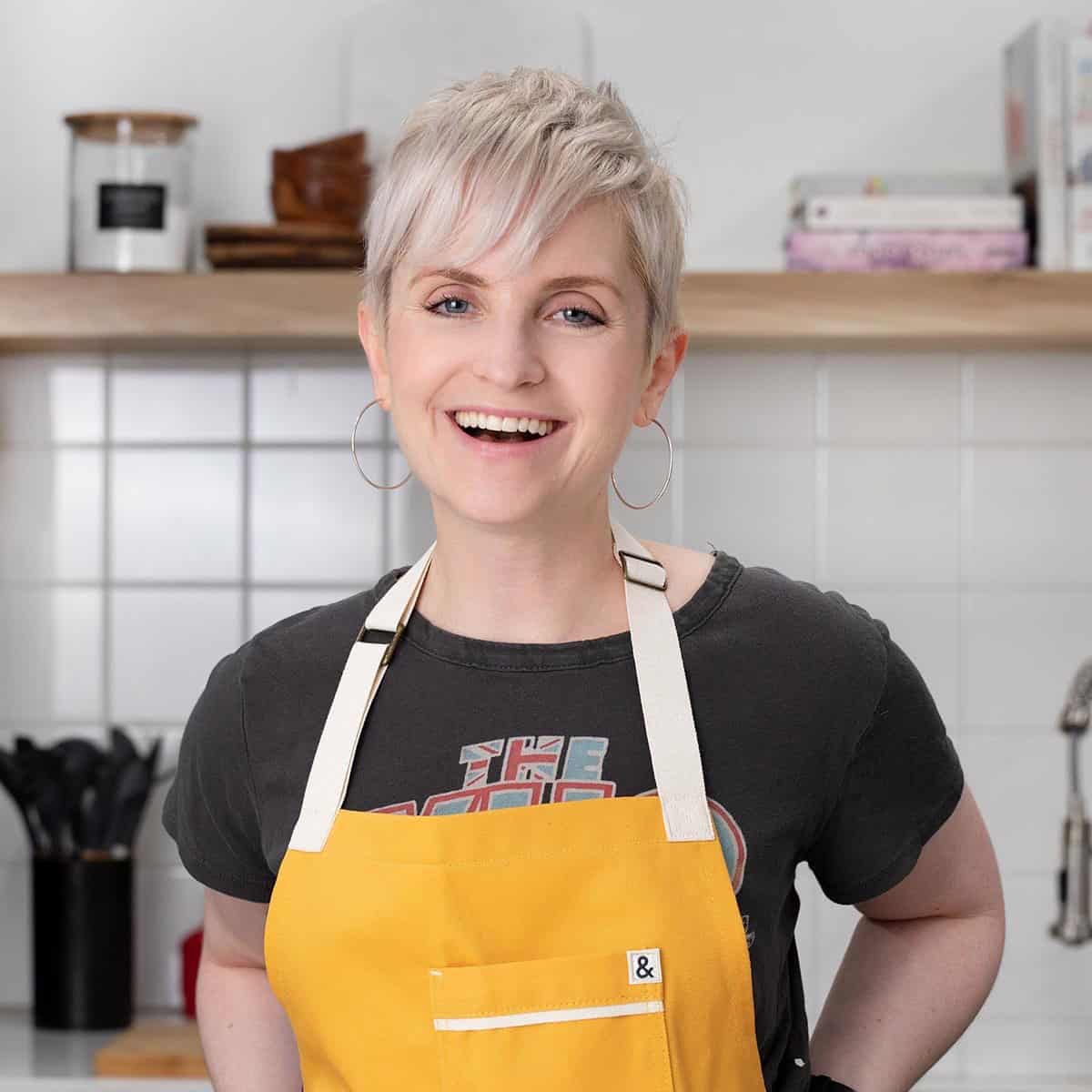 ---
Meet the Budget Bytes Team
Monti Carlo – Senior Food Editor
Monti Carlo is a Puerto Rican food TV personality, food writer, and special events chef. Catch our Senior Food Editor doing her best not to talk with her mouth full on Netflix, Food Network, Cooking Channel, Tastemade, PBS, and (of course) all over Budget Bytes!
The author of Everyday Caribbean has also had her island-inspired recipes and essays published in The Washington Post, Bon Appetit, Men's Journal, and Today.
Named a Woman Culinarian You Should Know by The Spruce Eats, Monti is honored to be an advisor for the James Beard Fellows Program, and a founding grant committee member for Regarding Her, a non-profit dedicated to women in hospitality.
Kelly Seaton – Community Manager
Kelly makes sure all things run smoothly behind the scenes at Budget Bytes. She's the friendly voice behind our customer service helping you find the perfect dinner, navigate tricky recipes, and get you all set with your meal plans. She lives in Colorado with her husband and three kiddos. She loves all things Colorado, hiking, skiing, and of course cooking!
Amber Kelly – Social Media Manager
Hi! I'm Amber! I'm a wife and mother to 4 amazing kids. We live on the lake just outside of Nashville, TN. I am an extreme plant mom, which borderline puts me into plant hoarder status. In addition to plants, I have an ever-growing collection of band tees, anything with leopard print, and oversized sunnies. I am a 2w3 on the enneagram & a true Pisces. I love the sand, sun, and all the water activities like boating and beaching. I am thrilled to join Beth on the Budget Bytes team for all things social media!
---
Recipe Contributors
Aysegul Sanford, aka Ice, is the author behind foolproofliving.com, where she shares healthy tried and true recipes that are made without the use of refined sugars. She grew up in Turkey but traveled throughout the world always on a mission to further broaden her knowledge of cooking and flavors. Her favorite toy is her camera and she is almost always in the kitchen taking pictures of delicious food.
Carmy is the blogger behind carmyy.com where she shares ​​easy healthy-ish recipes from meal preps to weeknight dinners. She also created onepotonly.com where she shares recipes that only require one pot so cleaning up is a breeze on busy weeknights. Her goal is to share easy-to-follow recipes that help build confidence in beginner home cooks and make cooking enjoyable. She loves experimenting in the kitchen, taking cooking classes, and traveling to eat all the food. Carmy's parents immigrated from Vietnam to Canada, where she was born and raised in the Chinese-Vietnamese community.
---
Featured In:
Want More?
Now that you know a little about me, how about getting to know a little about Budget Bytes? Get started with these great articles:
Or visit with me on Instagram, Facebook, or Pinterest.